About Pixelbin
A digital web agency who builds brands, websites and digital products.
Pixelbin is an award winning digital web agency in Essex providing design, web development and marketing services to clients all around the world.
Our Company
We harbour relationships
We build dreams.
We are a honest, passionate team of visual designers, programmers, strategic thinkers and enthusiastic coffee drinkers who believe in honesty, dedication and ongoing support for our clients. We build inspiring brands, modern websites and disruptive digital products with enough power to leave the stratosphere.
We help businesses from every corner of the globe, plan, build and market their ideas. Our team offers professional web design, web development and marketing services that make a serious impact in the digital battlefield with our teams extensive experience with today's technology.
Our Mission
Rebuild trust in the industry
Relationships don't work without trust.
We understand that many of you have been burned before, we hate the stigma in the industry. Our mission is to restore our clients trust one at a time. We complete every project, we are meticulous about deadlines and love getting to know who we work with. Our team of creative designers and programmers will transform the way you work.
Our
values
You're not just a number
It's not all about the money.
Our teams get a huge sense of achievement working closely with our clients harbouring lasting relationships and helping them realise their ideas from concept to completion. For us its not all about the money, it's about achieving the impossible together - as a team.
Let's grow together
No one likes a quickie.
Growth is the core of almost every business model, but growth with the right support by your side is invaluable which is why we go above and beyond for every one of our clients - including you.
It's in the details
Some say he's a perfectionist.
Since a young kid, Andy has been obsessed with one word - why? It's drove him to research and understand the what and hows behind every small detail which is why he made it a core value of the company.
Our
Promise
Do nothing blind
Everything runs smoother when its research backed.
It's impossible to build an engaging brand, website or application you can market and convert new customers on with out proper research first. We use a meticulous research driven approach to our visual design and programming work resulting in amazing digital products.
Always finish the job
Because no one likes slackers.
We don't believe in half finished jobs, We are determined our day to day lives and that's no different with our work ethics. We will always finish the job and go above and beyond to make sure you're happy.
Help you grow
What's the weather like up there?
We are not wizards and definitely not magician's, We never disappear and will always be available to support your business, even when the project has ended. We want to help and see you grow in the long term.
Our Services
Brands that inspire, Websites that engage, Products that disrupt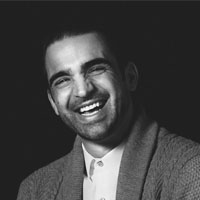 "Andy's efforts to go above and beyond on my project have made me a true believer in their work. Thank you Pixelbin for bringing our ideas to life!!!"
Anthony Wiktor
Creative Director