Contact a freelance web designer
Let's talk about your needs.
You're not just a number on a spreadsheet and I'm not a robot. So contact a freelance web designer in Essex and lets talk about what my web design and web development services can do for your business.
hello@pixelbin.com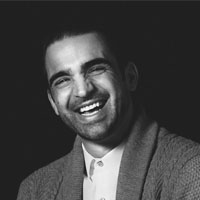 "Andy's efforts to go above and beyond on my project have made me a true believer in their work. Thank you Pixelbin for bringing our ideas to life!!!"
Anthony Wiktor
Creative Director
How I can help
I design brands and websites that reach for the stars.
I provide an array of digital web agency services such as UI/UX, visual design, full-stack development and marketing in Essex and London. I excel at thinking outside of the box and taking ideas and injecting a little pixel success.
Branding
Branding

Graphic Design

Logo Design

Social Media Branding
Website Design
Mobile Design

UI / UX Design

Web Design

Web Development
Web Development
Application Development

Backend Development

Frontend Development

Javascript Development