Recent Project
Whisper louder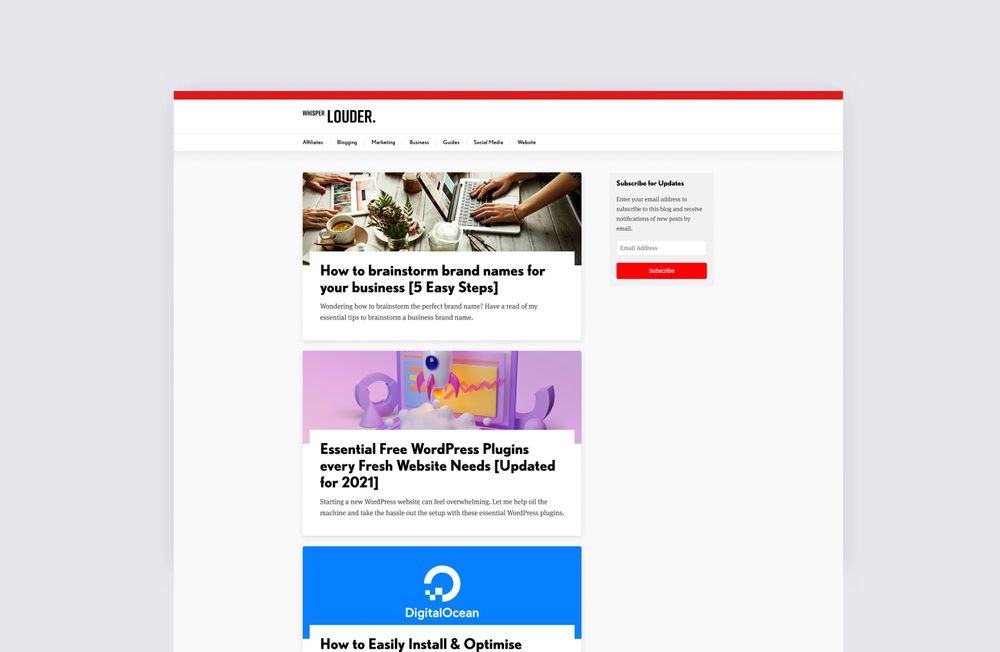 The Brief
Whisper louder, a digital marketing blog based in the UK needed a barebones WordPress blog with a contact page so they could start producing indepth, long-form content to educate readers.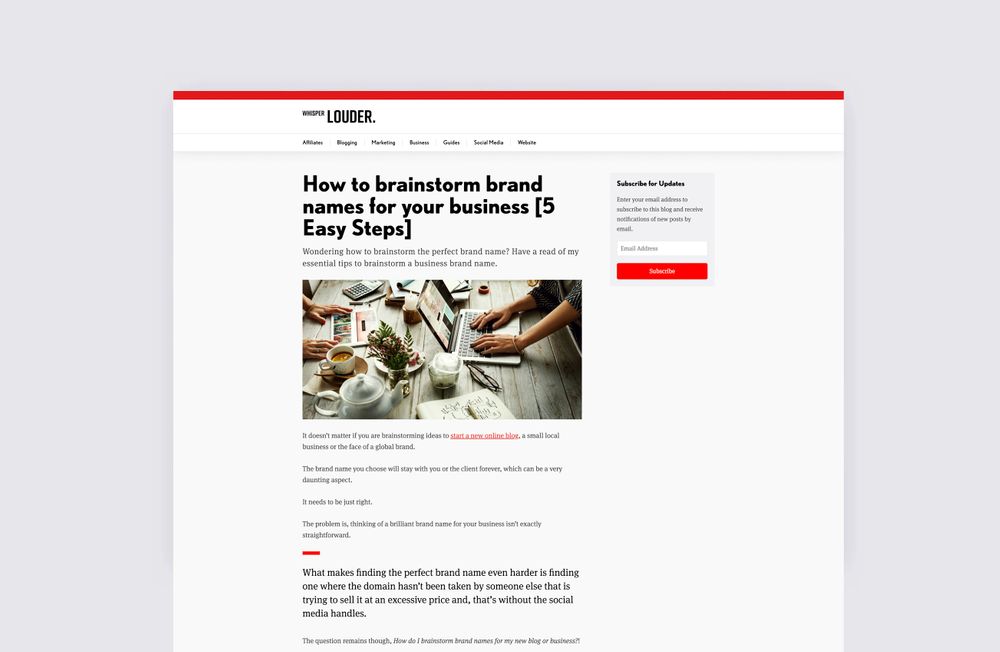 The Approach
Whisper Louder didn't want a mass produced design or wordpress marketing theme to be used so, I built them a bespoke WordPress solution from the ground up and a custom webpack build system that optimised all of the code base from the get go.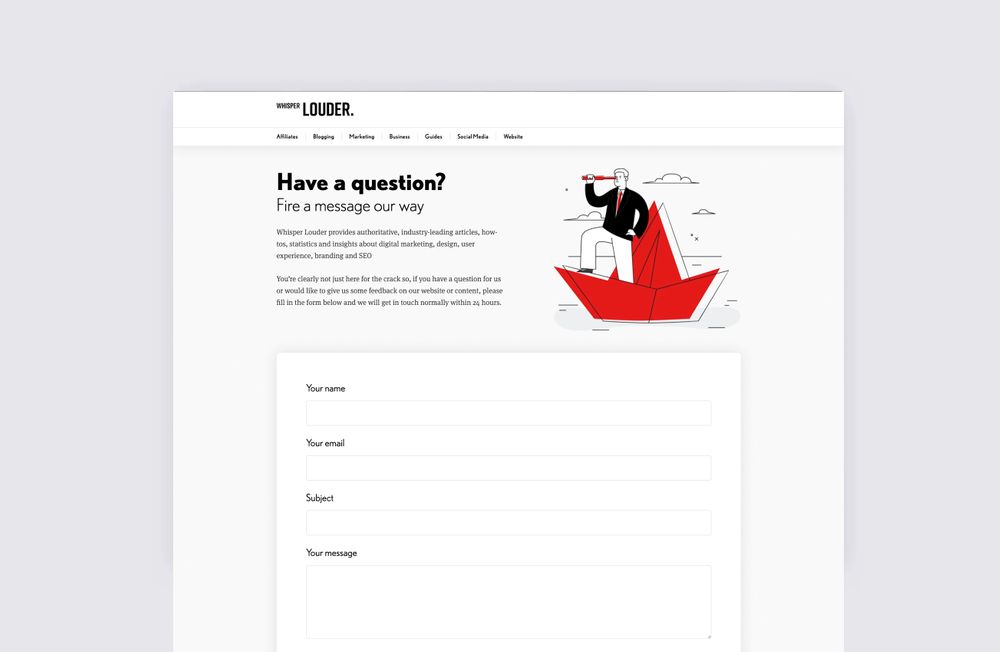 The Result
Depsite the small budget and the small feature set, the Whisper Louder blog looks minimal and sleek. It has been Optimised for speed using an Open Lite Speed server setup.
Ready for take-off?
My launch pad is ready and waiting to fuel your business.
Arrange a meeting